Linda Somers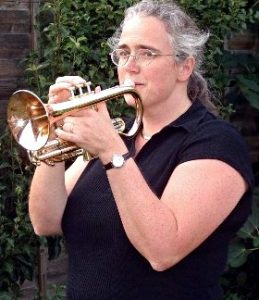 Linda Somers, mother and grandmother, is a specialist teacher working with hairdressing apprentices to support their English and Maths.
---
Andrea Day
Andrea was one of the founding members of Cactus Brass; though in those days she played Trombone rather than Trumpet.  Today she can often be found backing up our Trumpet section on tours abroad; or helping out when we're short.
Isla Pavey
A multi-talented musician – you never know if she'll be on Sax, cornet or something else entirely.
Gaynor Popplestone
Leader of her very own little big-band, Gaynor can often be found on trumpet in Cactus Brass too.
Dave Edwards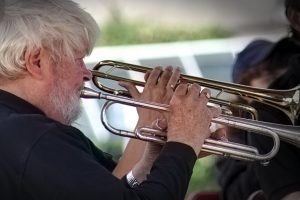 David Edwards semi-retired professional musician now makes trumpets and fanfares also running The Trumpeters of the Medieval Society and Period Action UK for the Royal Armouries in Leeds.
---